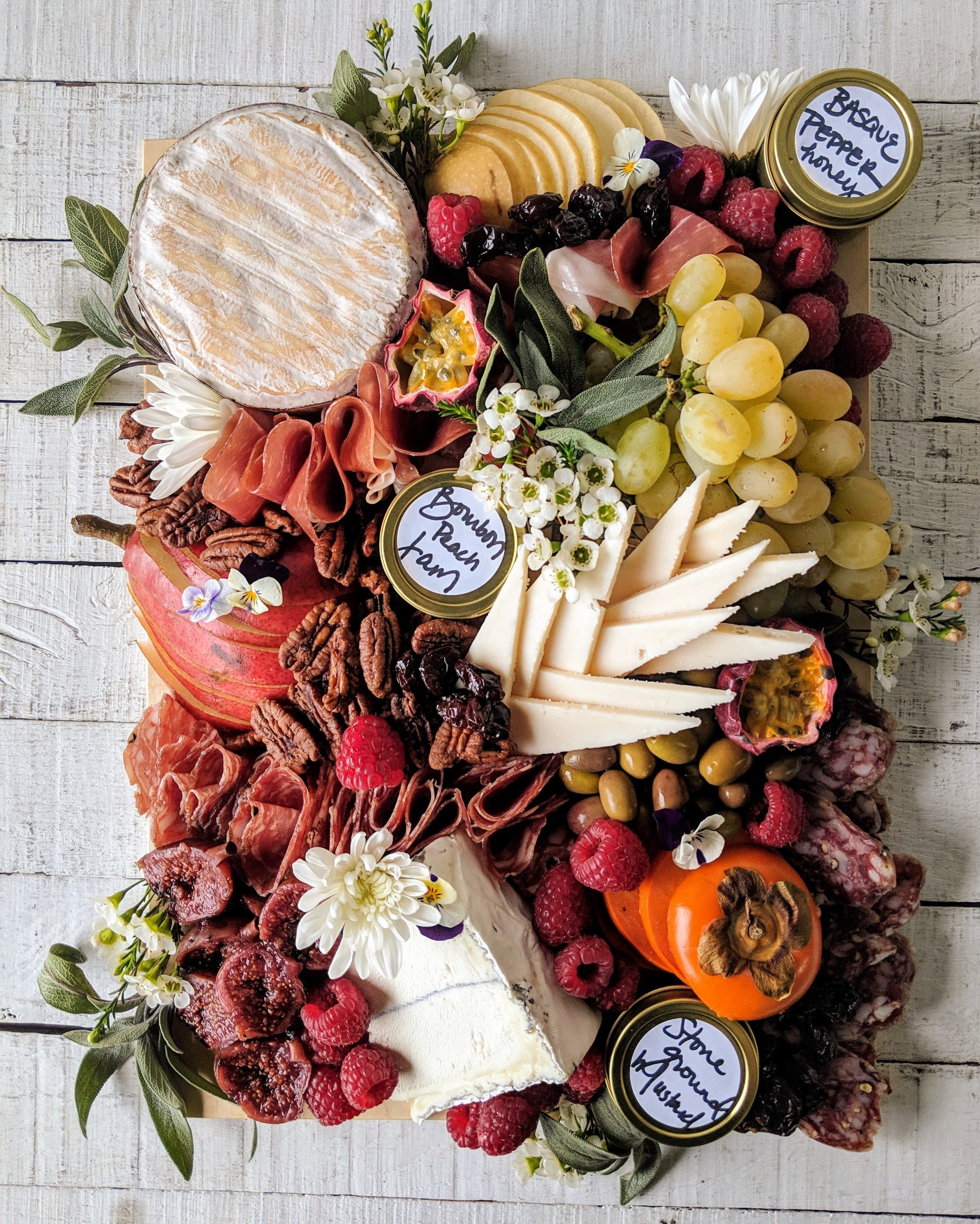 Shop
Ripen is CLOSED for vacation and completely offline 8/22-8/31 - please do not place orders for this period! Orders may still be placed for September onward.
THE CLASSIC is a romantic and abundant board that features a variety of European-inspired cheeses - all made in Northern California from goat, sheep, and cow's milk. We source the highest-quality American salumi we can get our hands on, and nestle it amid Bay Area jams, honeys, nuts, and fruit.
If you'd like a cheese-only or meat-only board, please indicate your choice on the checkout page.
Please make sure your event date is available before booking. If the date is green, we're unavailable or sold out. No need to click on the date to select; you'll do that part in the checkout form!